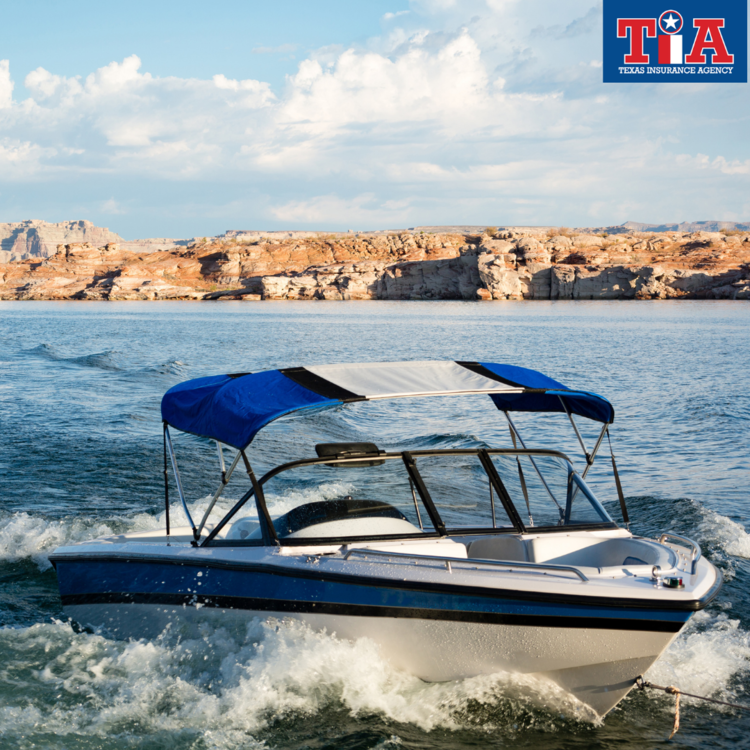 Summer is here which means lake season in Texas! At Texas Insurance Agency, we want to make your time out on the lake relaxed and worry-free, as it should be. Boat insurance is among the most affordable insurances available with a comprehensive plan to protect those who ride and all of your equipment.

Do not neglect a good insurance policy for your boat. Although it may seem complicated, we are here to help you find the best policy to meet your needs and budget. Here are a few things to consider when looking for the best boat insurance texas policy.
Insurance companies provide insurance in a restricted area inside the state of Texas. If you intend to take your boat outside of Texas, or off the coast, it is important to have coverage that covers those bases. Many insurance companies cover you up to 75 miles off the U.S. coastline into coastal and inland waters of Canada and the pacific coast of Mexico, with some states offering coverage for additional areas.
Similar to your car, the value of your boat will depreciate quickly. If your boat is stolen or destroyed, you will find it difficult to replace it with a cash value policy. With a good insurance policy if your boat is a total loss you will be compensated for the value that it was insured for with the deductible.
Personal liability coverage will also provide coverage to other boaters in the event of an at-fault accident, similar to a car accident. The proper personal liability coverage will pay for repairs and replacements of the property of you or someone else as well as any necessary medical care, lost items, or other costs that arise following an at-fault boating accident.
Finally, in the event of a serious incident in which your boat sinks, it will likely spill oil and fuel into the water. As a boat owner, it is your legal obligation to make sure the oil is cleaned up, which can be expensive and difficult without proper coverage.
Protect your boat during this lake season with proper coverage. Let us help you find the best policy for you! Contact your local Texas Insurance Agency: